This application requires javascript to function correctly. Please enable javascript in your browser.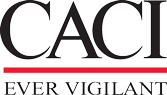 CACI File Delivery Service

This system is not approved for Controlled Unclassified Information (CUI)

CACI Users: Please login with your CACI user name and password (same as timekeeping). Enter your user name in the following format: CACI\username

NON-CACI Users: Please enter your email address and password to logon. If you have not created an account, please use the Register link below.